A Brief Word about "Fraidy Cats":
Many cats are seriously stressed out at being transported to and seen at a veterinary hospital. Everything we do at Castle Rock Cat Hospital is geared toward making the visit, from the cat's perspective, as stress-free as possible. You will indeed notice the difference when your cat can't see, hear, or smell dogs in the building. You'll notice the difference in the size and style of our examination rooms, geared exclusively for cats. But the single most important thing you will notice is the calm, effective technique our staff uses in dealing with these cats. All our efforts to examine and treat your cat have your cat's best interest in mind. We think the feline species is amazing!
We Treat your kitty like our own!
We do everything we can to help make a visit to the vet clinic as easy as possible. Here are a few photos of patients during their visits at Castle Rock Cat Hospital!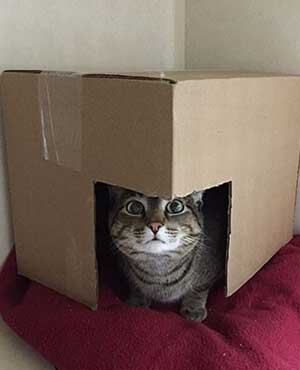 We keep cardboard boxes around – because you know how much kitties love them, and sometimes they are the perfect place to hunker.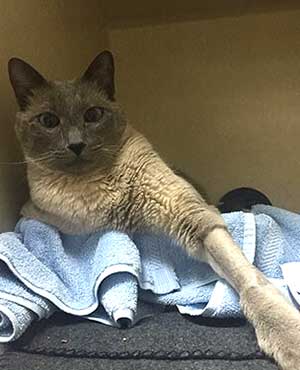 We try to make cozy cat beds to snuggle in.



And you can rest on top of your carrier if that's where you feel best!
Call us at (303) 663-2287 today to learn more about our stress-free visits!